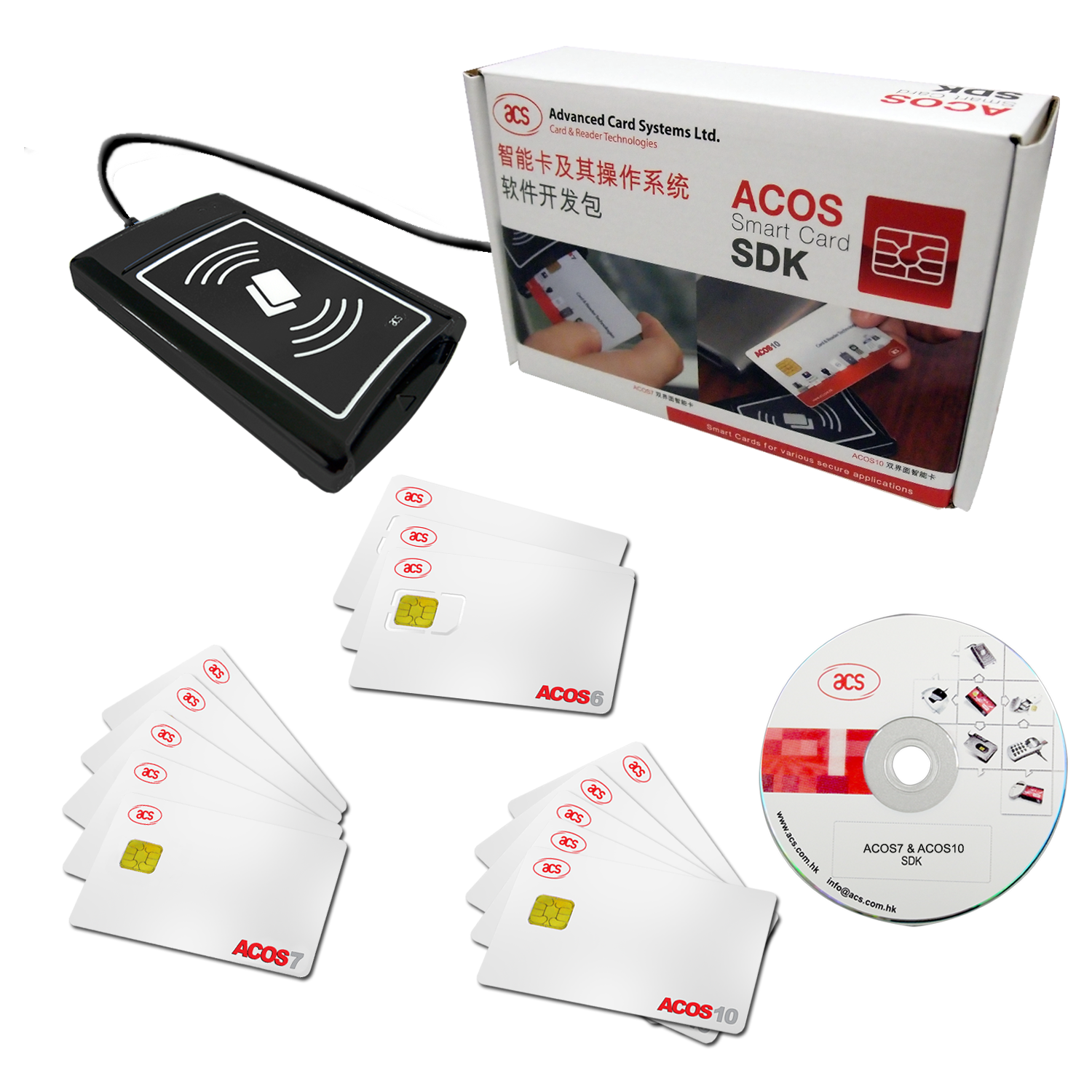 HONG KONG, 26 Mar 2013 — Advanced Card Systems (ACS) Ltd. (ACS, wholly owned subsidiary of Advanced Card Systems Holdings Ltd., SEHK: 8210), Asia Pacific's top supplier and one of the world's top 3 suppliers of PC-linked smart card readers (Source: Frost & Sullivan), today introduces a software development kit (SDK) for the ACOS7 and ACOS10 Combi cards. The SDK's technical documents, demo application, and smart card and reader tool offer Chinese language support, in addition to English.
"More and more countries are embracing smart card technology," says Gilbert Leung, vice president for sales and marketing of ACS. "China, specifically, released a remarkable number of smart cards for use in banking, transport, and other areas. In connection to this, and to the increasing prevalence of the Chinese language globally, we have decided to incorporate Chinese language support for this SDK."
The 2011–2015 plan of China's Ministry of Human Resources and Social Security (MOHRSS) states that China's government has issued around 450 million integrated circuit (IC) cards and is expected to issue around eight million more by 2015, just for banking.
MOHRSS further states that IC cards—under which the ACOS7 and ACOS10 Combi are classified—are expected to gain wider usage in the Asia-Pacific (APAC). Banks in the APAC are gradually migrating to IC cards, which can accommodate multiple uses besides banking and payment, are more secure, and are less easily counterfeited than magnetic strip cards.
The ACOS7 was designed primarily to meet the requirements of the world automated fare collection (AFC) market. In keeping with the concept of the all-in-one card, the ACOS7 has a dual interface, and supports multiple e-purse and e-deposit transactions. Meanwhile, the ACOS10 Combi is an ideal banking solution, supporting credit load and unload, purchase, withdrawal, overdraw limit updates, and transaction log reviews. Both cards have passed different certifications and complied with various industry standards. ACOS 7 is compliant with ISO 7816 Parts 1–4, ISO 14443 Parts 1–4, and the Ministry of Construction (MoC) Standard in China (which ensures that it can meet the requirements of automated fare collection or AFC, and e-payment). Meanwhile, the ACOS10 Combi Card is compliant with ISO 7816 Parts 1–4, ISO 14443 Parts 1–4. Both cards support People's Bank of China (PBOC) e-Deposit and e-Purse payment applications.
The SDK includes tools such as ACS QuickView, PC/SC Learning Tool, ACS Script Tool 3, and the ACS Smart Card and Reader Tool. Sample codes are available in the most commonly used programming languages. Through these, developers can significantly reduce research and development time, engineering costs, and time-to-market.
The SDK is priced at $119. It is intended to help developers create new applications and systems, or incorporate the ACOS smart cards into existing applications for transportation, retail, property management, car parking, utility supply, and so forth.
Learn more about the ACOS7 and ACOS10 Combi Card SDK here.