HONG KONG, 23 August 2016 – Advanced Card Systems Ltd. (ACS, a wholly owned subsidiary of Advanced Card Systems Holdings Ltd., SEHK: 2086), Asia Pacific's top supplier and one of the world's top 3 suppliers of PC-linked smart card readers (Source: Frost & Sullivan), won the Best Solution Prize in Golden Pine Award 2015. ACS's entry is an ETC (electronic toll collection) card mobile top up solution, provided by its subsidiary in China, ACS Technologies (Shenzhen) Ltd. The solution is for China toll road operators in Beijing, Anhui and Zhejiang.
"Golden Pine Award" is geared toward the mobile payment industry and has been held for the second year in 2016. The award winners were announced on the 10th Payment China Summit that was organized by Shine Media, Shanghai Pudong Finance Promotion Association, and the mpaypass network.
Best solution award: ETC card mobile top up solution for China toll road operators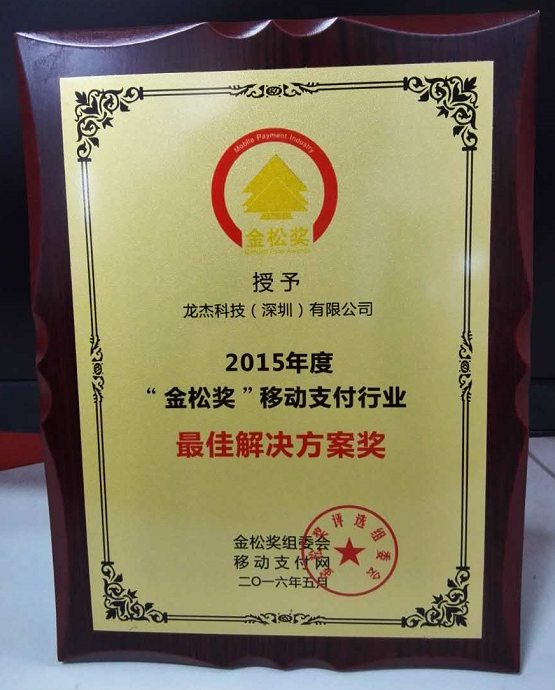 By the end of 2015, most provinces across China had realized the networking of expressway ETC. Statistics show that by the end of 2020, the car ownership in China will be 200 million; the mileage of expressways in China will amount to 160,000 km; and there will be 7500 toll stations on toll expressways nationwide. But problems also come when the construction of expressways accelerates to increase the traffic mileage: inefficient manual toll collection, traffic jam and environmental pollution near toll stations. These impose considerable pressure on government and highway management departments. Above all, the corresponding problem to be addressed lies in the inconvenience for 21.05 million ETC users to top up ETC cards and check their balance.
For this reason, ACS has followed the trend of mobile networking, to launch the ETC mobile top up solution. So far the solution has been successfully used in expressways in Beijing, Anhui, Zhejiang and so on. It helps toll road operators greatly enhance operation and management efficiency, reduce manual service cost, and improve the level of service. And not only that, these ETC card users can now access the convenient top up service for "one card, all pass" on expressways.